Elena Damiani
Peru, 1979
Nenhuma obra deste artista no momento.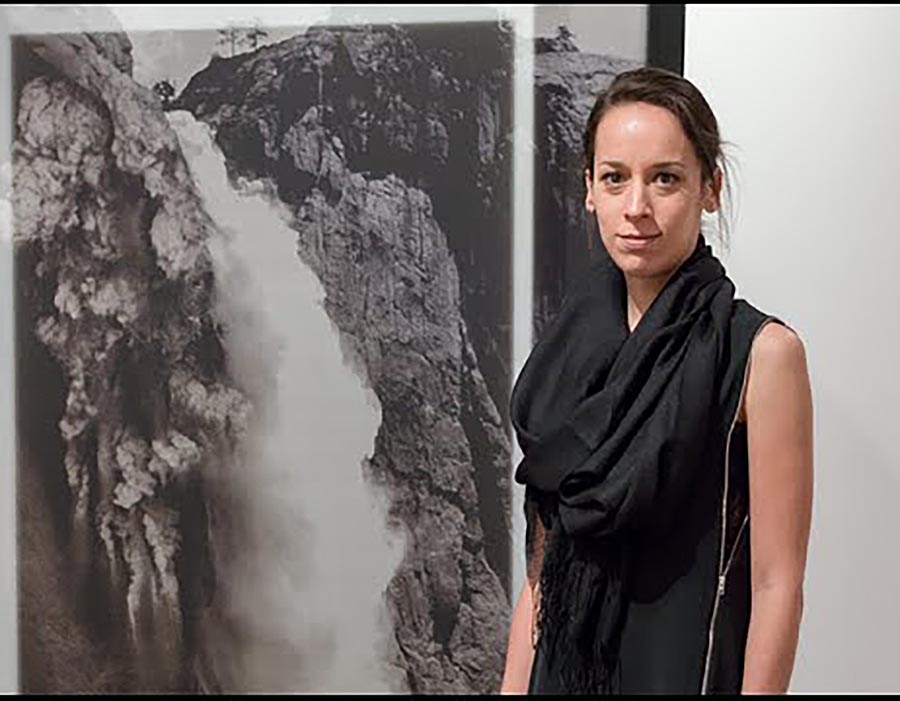 Nasceu em Lima, Peru, 1979. Vive e trabalha em Londres, Reino Unido.Estudou Arquitetura na Universidad Peruana de Ciencias Aplicadas e posteriormente foi transferida para a Escuela Superior de Bellas Arts Corriente Alterna onde se formou em Belas Artes obtendo as medalhas de ouro e prata naquele ano (2005). Desde 2003 tem exposto individualmente em Lima, Londres, Bruxelas e Paris, e com trabalhos inclusos em várias mostras coletivas internacionais em cidades como Madrid, Budapeste, Valência, Antuérpia, Cidade do México, Porto Alegre, São Paulo, Buenos Aires, Bogotá, Montevideu, Bonn, Xangai, Tel Aviv entre outras.
Born in Lima, Peru, 1979. Lives and works in London, UK.
Has studied Architecture at the Universidad Peruana deCiencias Aplicadas and was subsequently transferred to theEscuela Superior de Bellas Arts Corriente Alterna where she graduate in Fine Arts getting the gold and silver medals that year (2005). Since 2003 has exhibited individually in Lima, London, Brussels and Paris, and has work included in severalinternational colective exhibitions in cities like Madrid, Budapest, Valencia, Antwerp, Mexico City, Porto Alegre, SãoPaulo, Buenos Aires, Bogotá, Montevideo, Bonn, Shanghai, TelAviv and many others.

Cronologia
Exposições individuais
2015
Sediments: an assemblage of remains, MUAC Museo Universitario Arte Contemporaneo, Mexico City
2014
Excavaciones, Solo Projects ARCO, Madrid
2013
La Chambre, Baelen and Damiani, Brussels
All The Pieces Back Together, Damiani & Dannert, London
2012
La Historia Se Descompone En Imagenes No En Historias, Revolver Galeria, Lima
2011
Elena Damiani and Alois Godinat, Elaine Levy Project, Brussels
The Second Treasury of Stanleth, Selma Feriani Gallery, London
Vanishing Point - Vantage Point, Dohyang Lee Galerie, Paris
2007
Sites, Galería Vértice, Lima
2005
Prints and Motion, 1st International Print Biennale, Lima
GEO, Sala Luis Miroquesada Garland, Lima
2003
Moción animal, Espacio La Culpable, Lima
Premiações
2014
Americas Society's Commission for David Rockefeller Atrium, Americas Society, New York
2011
Shortlisted, Bloomberg New Contemporaries, London
2006
Video Creation Special Mention, 12th International Arts and Digital Cultures Festival of Gran Canaria Canarias Media Fest, Gran Canaria
Second Prize, French-Peruvian Contest of Visual Arts 'Pasaporte para un Artista', Lima
2005
Gold and Silver Medal BA Honours, Escuela Superior de Bellas Artes Corriente Alterna, Lima
2004
Production Prize, 2nd Peruvian Video and Electronic Arts Contest, Lima
2001
Philips Award, Finalist, MALI Museum of Art, Lima
Coleções
PAMM Perez Art Museum Miami,
Museo Tamayo Arte Contemporaneo, Mexico City
Americas Society Collection, New York
Patricia Phelps de Cisneros Collection CPPC, Caracas and New York
Kadist Art Foundation, San Francisco and Paris
Kamel Lazaar Foundation, Geneva
Sayago & Pardon Collection, California
FOLA Fototeca Latinoamericana, Buenos Aires
Nenhum artigo sobre esse artista no momento.