Art movements
5 Brazilian artists from the neo-concrete movement you need to know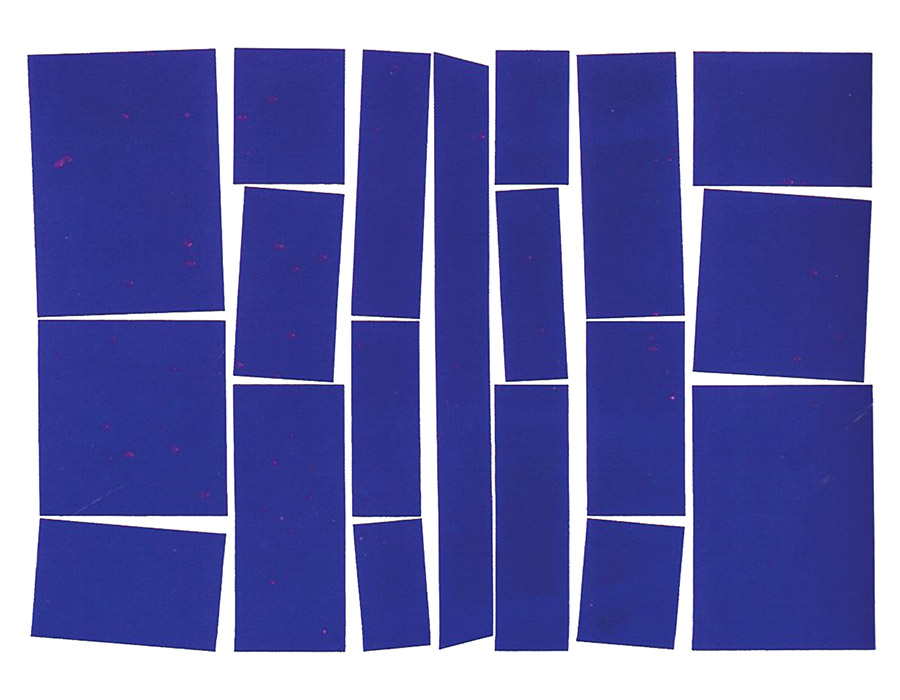 The Neo-Concrete Movement (1959–61) was a Brazilian art movement, a group that splintered off from the larger Concrete Art movement prevalent in Latin America and in other parts of the world. The Neo-Concretes emerged from Rio de Janeiro's Grupo Frente. They rejected the pure rationalist approach of concrete art and embraced a more phenomenological and less scientific art. Ferreira Gullar inspired Neo-Concrete philosophy through his essay "Theory of the Non-Object" (1959) and wrote the "Neo-Concrete Manifesto" (1959) which outlines what Neo-Concrete art should be. Lygia Clark, Hélio Oiticica, and Lygia Pape were among the primary leaders of this movement.
The Neo-Concrete Manifesto and the push against Concretism
Brazilian poet and writer Ferreira Gullar wrote the Neo-Concrete Manifesto in 1959 and described a work of art as "something which amounts to more than the sum of its constituent elements; something which analysis may break down into various elements but which can only be understood phenomenologically." 
In contrast to the Concrete Art movement, Gullar was calling for an art that was not based upon rationalism or in pursuit of pure form. He sought works of art that became active once the viewer was involved. Neo-concrete art must disassemble the limitations of the object and "express complex human realities."
While Concretism built its art upon the basis of logic and objective knowledge with color, space, and form conveying universalism and objectivity, the Neo-Concrete artists saw colors, space, and form as "not [belonging] to this or that artistic language, but to the living and indeterminate experience of man."
Though Neo-Concrete Art still maintained Concretism as the foundation for their ideas, Neo-Concretists believed objectivity and mathematical principles alone could not accomplish the Concretist goal of creating a transcendental visual language.
Neo-Concretists believed that artworks were not simply static representations or forms; rather "art should be like living organisms"  
In Lygia Clark's theoretical statement written to address the intentions of the Neo-Concrete artists, she explains that as artists they wish to "found a new, expressive 'space'." 
This movement believed that through a direct relationship between the artwork and the viewer this "new, expressive 'space'" could be constructed. 
Neo-Concrete artists sought to create a multi-sensorial space which caused the spectator to feel more acutely their own body and existence.
Clark also wrote of how Neo-Concretism sought to decipher the nature of humanity by creating a "medium of expression" which allowed people to "become aware of unity as an organic, living whole." It was not just restoring an awareness of the spectator's body but also of humanity's communal existence.
The first Neo-Concrete Exhibition was held in Rio de Janeiro in March 1959, and the exhibiting artists were Amilcar de Castro, Ferreira Gullar, Franz Weissmann, Lygia Clark, Lygia Pape, Reynaldo Jardim, and Theon Spanudis.
---
Hércules Barsotti, 1914 – 2010, São Paulo
"When I touch one color to another, I realize the relationship between them; at that moment, it is my eye and not my head that decides." (Hercules Barsotti)
Barsotti's compositions fascinate firstly because of the optical experience that the colors suggest, and then they invite us to reflect. The artist explores the color and dynamism that each one offers, creating an illusion of three-dimensionality from geometric shapes such as diamonds, pentagons and circles. At the invitation of Ferreira Gullar, he became part of the Neoconcreto Group in Rio de Janeiro, and in 2004 the São Paulo Museum of Modern Art organized a retrospective of his works celebrating its 90th anniversary.
---
Lygia Clark (1920 – 1988), Minas Gerais
Pseudonym for Lygia Pimentel Lins, Lygia Clark, when establishing that "art is your act", founded participatory, interactive and shared art, exchanging paintings for the experience with three-dimensional objects. In her innovative works, she encourages the viewer to participate in the work through sensory experiences, changing the configuration and resulting in a shared work.
She dedicates herself to the therapeutic art, because by participating in the works, it is possible to open the way to the unconscious and reach the primitive interior, the self, resulting in a revealing self-knowledge, therefore, liberating.
---
Hélio Oiticica (1937–1980), Rio de Janeiro
The works of Hélio Oiticica, a performance artist, painter and sculptor, range from theoretical-artistic elaborations with the presence of texts, comments and poems, to experiments that require the participation of the public, as Lygia Clark did.
It makes the observer an integral part of his work, acquiring a new dimension and creating the concept of "suprassensory, which proposes experiences with the spectator's sensorial capacity and dilating it, as well as hallucinogenic drugs.
According to Oiticica, the suprasensorial would lead the individual "to the discovery of his inner creative center, of his dormant expressive spontaneity, conditioned to everyday life".
---
Décio Vieira, (1922-1988), Rio de Janeiro
Décio Vieira participates, in the 1950s, in Grupo Frente, made up of artists with constructive-geometric tendencies. At that time, he articulated space through variations of shapes and colors and distortions of perspective, as in Espaço Constructed, 1954.
In his paintings, he reconciles the geometric construction with the research of chromatic nuances and the use of sfumato, thus creating a game between the definite and the indefinite.
---
Ivan Serpa (1923–1973), Rio de Janeiro
He was a painter, drawer, teacher, and Brazilian engraver. Since the beginning of his career, Ivan Serpa's work has oscillated between figurative art and concrete art.
Between the late 1950s and early 1960s, his work took on new contours, starting to incorporate less determined elements such as gestures, stains and splashes of paint.
In 1960, influenced by children's drawing, he built images between abstraction and figurative. At that time, he worked as a book restorer at the National Library of Brazil, a work that served as inspiration for the "Anóbios" series, made between 1961 and 1962.
From 1963 onwards, his interest in figuration intensified, producing works such as the Black Series and the Bichos and Mulheres com Bichos series. Some works incorporated lettering and the overlapping of geometric shapes. The production was exhibited in important exhibitions, such as Opinião 65, Opinião 66 and Nova Objetividade Brasileira.
In 1967 he started the Erotic Op series, which marked his return to constructive language. Interested in op art, he returned to geometric construction and well-defined elements, having developed other series with this characteristic, such as Mangueira and Amazônicas.
These works led him to the Arcas, furniture with white shapes inside which, in turn, gave rise to the Geomantic paintings, starting in 1969. He worked on these paintings until 1973, when he died, aged just 49.